Enterprise Level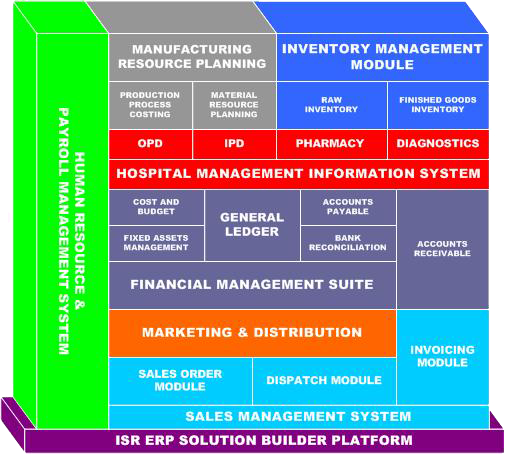 ISRSS-HMIS: a total solution for the Hospital Management needs.
ISRSS-ERP: a total solution for the Financial Management needs.
ISRSS-MRP & MRP II: solution for the Production control and Manufacturing.
ISRSS Marketing/ Sales & Distribution application with integrated Financial Management.
Suite a complete solution for the Supply Chain and Customer Relationship Management.
ISRSS-MRM application software a state of the art solution for shipping companies/business.